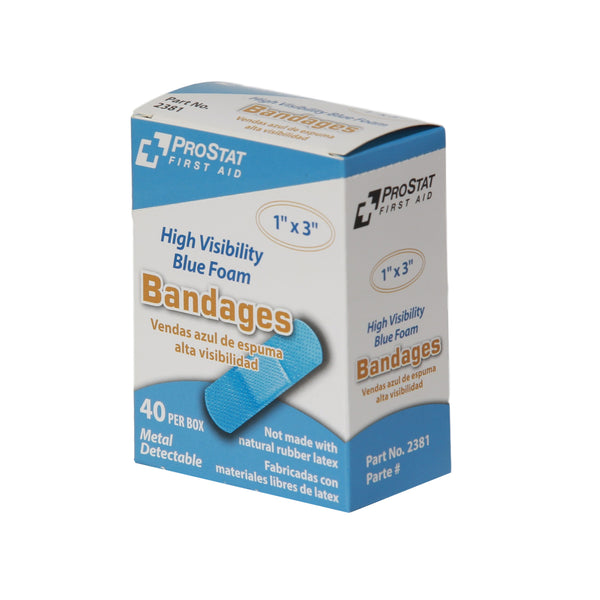 High Visibility Blue Foam Adhesive 1" x 3" Bandages - 40 Count
$3.95
Availability: Unavailable
Description
High Visibility Blue Foam Adhesive 1" x 3" Bandages - 40 Per Box
Hi-Vis Blue Foam Metal Detectable Bandages are required in many food service and pharmaceutical processes and are recommended for other uses where contamination prevention is important. The bright blue foam material will make locating lost bandages visually easy, while they are also metal detectable for discovery in critical processes. Foam bandages offer the added benefit of being suitable for application to infected wounds.
Foam for comfort as well as stretch and elasticity when added compression is required
Non-stick surface
Rounded corners prevent snagging and roll-up
Latex-free
ProStat High Visibility Blue Foam Bandages are packaged in a top dispensing refill box that fits all brands of first aid cabinets.