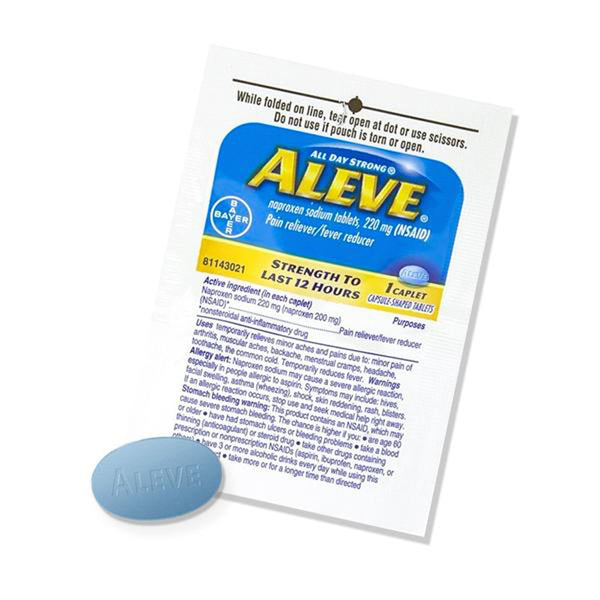 Description
Aleve - 4 Single Dose Packets
Aleve temporarily relieves minor aches and pains due to arthritis pain, headaches, muscular aches, toothaches, backaches, the common cold, and menstrual cramps.  Also reduces fever.
These single-dose packets provide sanitary dispensing and ensure freshness. This size packaging is perfect for Vehicle First Aid kits, door pockets on standard-sized First Aid cabinets, etc. Each packet contains one dosage.
Four packets are included and conveniently packaged in a sealed plastic bag.