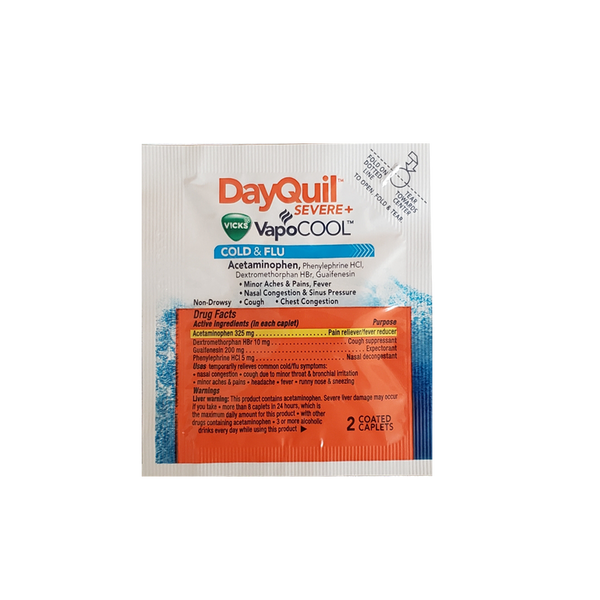 DayQuil Severe Vicks VapoCOOL Cold & Flu - 4 Single Dose Packets (2 caplets per packet)
$3.75
Availability: Unavailable
Description
DayQuil Severe Vicks VapoCOOL Cold & Flu - 4 Single Dose Packets  
Vaporize your cold with DayQuil Severe with Vicks VapoCOOL. The Maximum strength Daytime Cold & Flu relief medicine that ripples through your senses to relieve your worst cold and flu symptoms.
These single-dose packets provide sanitary dispensing and ensure freshness. Keep these at the service desk, stocked on shop shelves, in backpacks, and easily accessible in vending machines.
Each packet contains one dosage. Four packets included and conveniently packaged in a sealed plastic bag.