Being Prepared for Summertime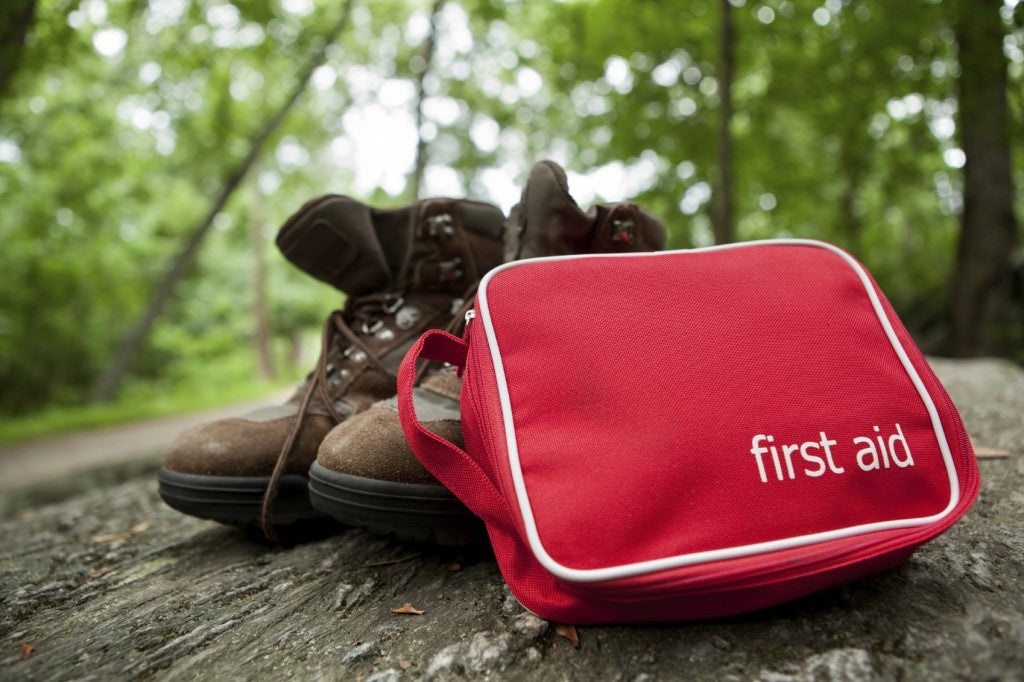 For many people, Summertime means camping. Having a well-stocked First Aid kit for camping in the outdoors is very, very important! This is a good list of the basic essentials that should always be included in any camping first aid kit. 
Gloves and Hand Sanitizer - If someone gets a cut or a scrape, tending to the wound with clean hands is imperative to preventing infection.
Tweezers - Always a good idea to have to safely remove ticks, splinters, and any other foreign objects that may get lodged in your skin.
Gauze - For cuts and scrapes, gauze can be used to apply pressure to a wound until bleeding subsides.
Antiseptic Wipes - Infections can turn a small wound into a much bigger problem. Antiseptic wipes should always be used to clean a wound properly prior to bandaging it.
Antibiotic Ointment - Always a good idea to use to help speed up the healing process of small cuts and scrapes.
Bandages - Adhesive bandages in various shapes and sizes are always essential for covering wounds, helping to prevent infection.
Hydrocortisone Cream - Mosquitoes, spiders, and other itch-inducing insects and plants are just a part of the deal when spending time with Mother Nature. Hydrocortisone cream alleviates discomfort and swelling.
Pain Reliever - Headache, fever, & sore joints can completely ruin any sort of outing. An over-the-counter pain reliever is a must to help relieve any physical discomfort you may experience.
Allergy Relief - Discovering an allergy while camping in the middle of nowhere can quickly turn any adventure into a disaster. Pack general anti-allergy medicine to prevent reactions.